So I'm still working like a demon, completely exhausted at the moment but looking forward to pay day! As I haven't had time to blog recently, I've lined up another guest post for you to have a read of. This one is by the lovely Marta who blogs over at Glitter Detector. I'm loving her top beauty tips, I will definitely be trying out number one soon! Blogging should return to normal within the next couple of weeks. Gillian x.
-----
1. Baking Powder trick for your hair
Once in a while we all have product build up due to all the products we use to keep our hair clean and hydrated, styling products, chlorine and chemicals from the pool and other factors.
One of the solutions to this is washing your hair with a clarifying shampoo that will remove all those extra oils away from your scalp, but these shampoos can be expensive and hard to find, solution? In a little bowl put the amount of shampoo you're going to use and add to it a tablespoon of baking soda and wash your hair like you would normally do, massaging the scalp to really take all the oils away from it. After the shower your hair will feel really clean.
This is one of my favourite beauty tricks, it works amazingly and it's inexpensive and simple to do.
2. Healthy glowy skin
Getting healthy and glowy looking skin is more simple than we think, all we need is a shimmery and skin tone product like an eyeshadow, blush, creme color base or even a pigment. Take a little bit of the product and pat it on your cheek bones, the top of your nose, a little bit on the forehead and on your chin and you'll have a pretty glow.
In the photo I used Mac Mineralize Skinfinish in Porcelain Pink and the eyeshadow Shroom from Mac as well, but like I wrote before any shimmery face/eye product will work. And then of course you have products like Benefit High Beam that are just for this purpose.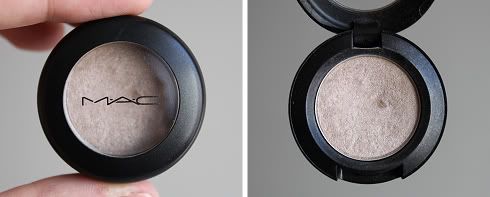 3. Fuller lashes with liquid eyeliner
I love love love this beauty tip and I use it almost every day! To create fuller lashes and an almost natural false lashes effect draw a very thin line close to your lash line with black liquid eyeliner or gel liner, choose the one you're more comfortable with, and then apply mascara as you normally would, I promise you'll notice a big difference with how your lashes look.
4. Natural remedy for chapped lips
The Fall is coming and with it comes chapped lips, for me they don't just come with the Fall but they come all year around and it's really annoying and sometimes painful. But lately I've been doing this and it really helped my chapped lips and again it's a very simple tip and inexpensive!
Apply a layer of honey on your lips and let it dry, once you feel that the honey dried apply a thin layer of vaseline on top and let sit for 15 minutes. Then remove it with a cotton pad with warm water.
It moisturizes your lips and they feel much softer and will prevent them to be dried again.
Hope my Top Four Beauty Tips can help some of you and please write in the comments what your favourite beauty tips are!
Marta,
Glitter Detector
.