As I'm sure many of you already know, this week River Island are holding
student shop-in events
at stores across the country. I'm off to Edinburgh's River Island store tonight to grab myself a bargain as everything is 20% off. In preparation, I've had a look through their website and chosen my favourite items that I will be on the look-out for tonight.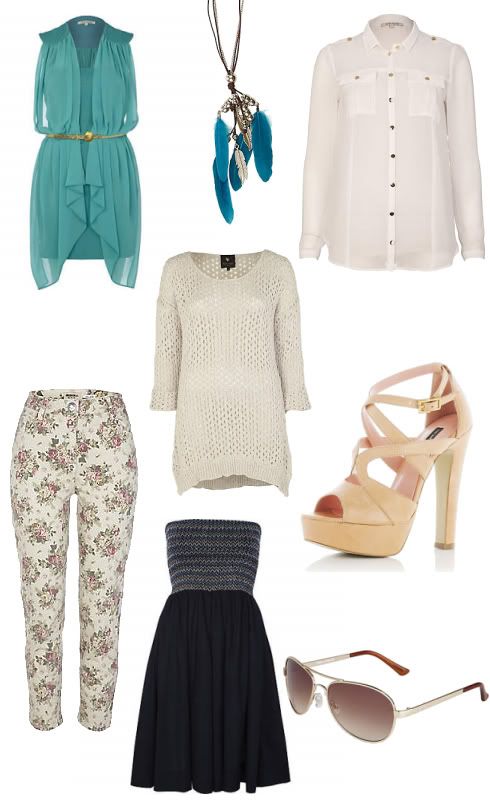 1. Green Grecian Shift Dress 2. Turqouise Feather Thong Necklace 3. Cream Long Sleeve Shirt 4. Cream 3/4 Sleeve Jumper 5. Chelsea Girl Print Skinny Jeans 6. Pink Strappy Sandals 7. Black Bandeau Shirred Prom Dress 8. Gold Aviator Sunglasses
I will probably end up coming home with something completely different, but nevermind! What have you got your eye on from River Island at the moment? Are you planning to go to one of the shop-ins?
Gillian x